At Kitties and Cabernet we embrace cat hair on your clothes and wine before noon.
From eco-friendly goods, to art prints, greeting cards, and apparel, I create a variety of unique items for my fellow winos and cat snuggling introverts. All items are designed with love.
Every purrchase helps kitties or people in need – 10% of each sale is donated to a local charity.
ADD A LITTLE FUR TO YOUR INBOX…
Sign up to keep up-to-date on new products, learn more about local cat rescues, and find out where I'll be selling next.

⇩  FREE DOWNLOAD  ⇩
Show our healthcare heroes you care! Click on image for full size 8″x8″ print, right click, save to your computer and print to display in your window.
Don't forget to tag me on social media (links below) and I will share on my feed!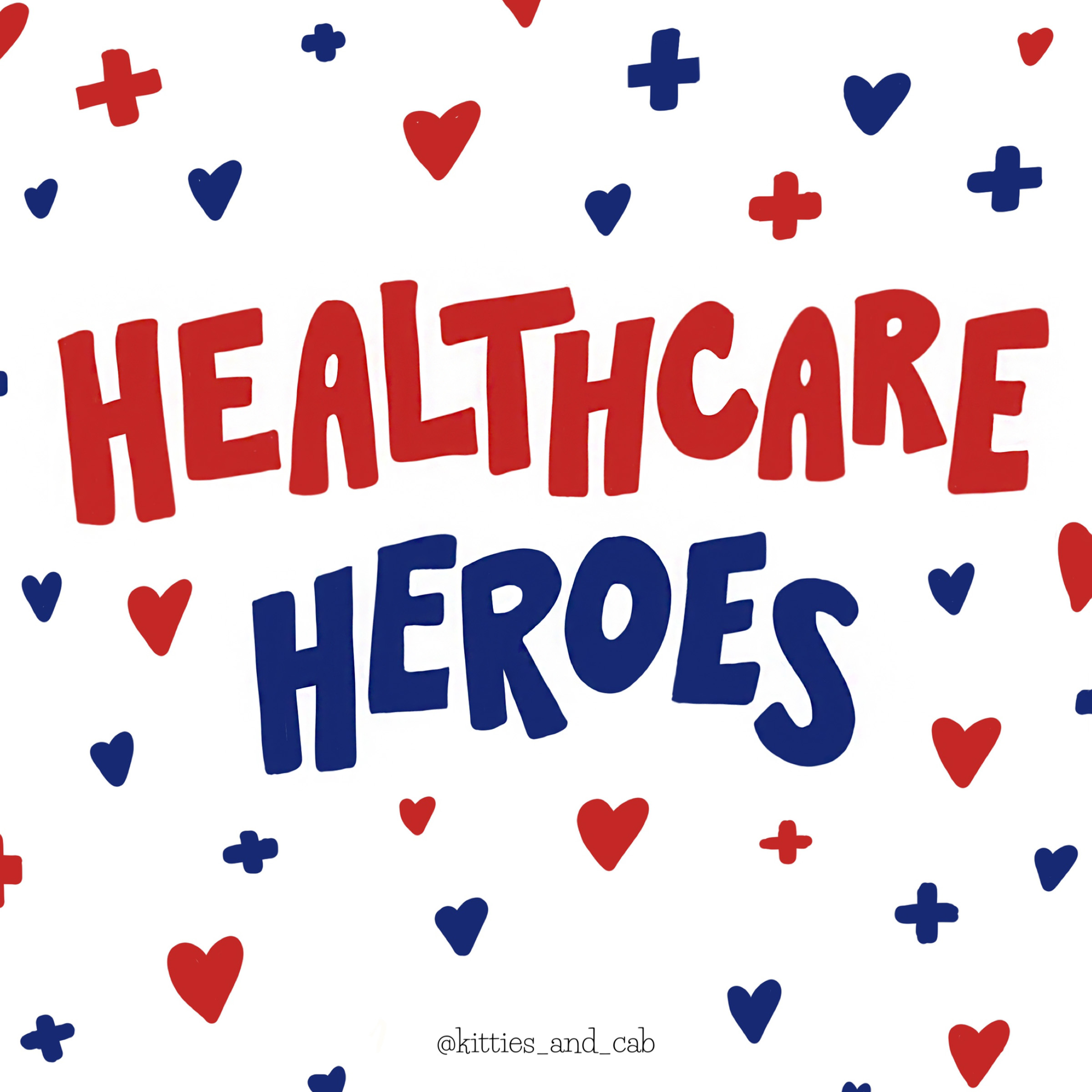 Follow me on social media!